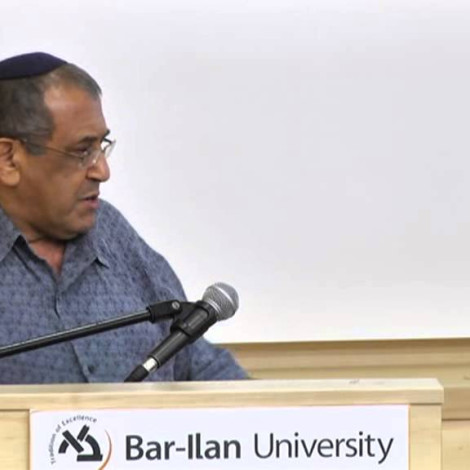 CV

CV

On March 31, 2015, our colleague Dr. Efraim Ya'akov passed away at the young age of 62. Efraim was born to a family of olim from Al-Hujariah in Yemen, and grew up in Nahariah. He completed his academic degrees in the departments of History and of Philosophy in the Hebrew University, working as an assistant to the late Prof. Yeshayahu Leibowitz. He wrote his master's and doctoral theses on Kabbalah among the Jews of Yemen under Prof. Moshe Idel. In addition to his academic studies, he also studied under two of the most prominent Yemenite rabbis in Israel, Mori Yosef Kapah and Mori Haim Yihya Sinwani.   

Much of his academic and public career was dedicated to the preservation, documentation and recording of the heritage of the Jews of Al-Hujariah, traveling from community to community and recording piyyutim, prayers and stories. In addition, Efraim researched the history of Sephardic and Yemenite Jews worldwide, the history of science among Middle-Eastern Jews, and the writings of the Hida – Rabbi Haim Yosef David Azulai, a leading 18th century Jerusalem rabbi, Kabblist and historian. Efraim wrote and edited over 15 books on various subjects, was an advisor to the Ministry of Education and an editor on Israel Radio, and taught at the Hebrew University, the Open University and the colleges of Moreshet Yaakov, Ashkelon and Ariel.

During his years at our department, Efraim was known as one of the more popular instructors, with classes that were always full, attracting students from all over the university. He also continued to produce academic works, and was often first to enter the building in the morning and last to leave in the evening.

On Wednesday, June 10, 2015, a special session of the departmental seminar was dedicated to Efraim's memory. The session was chaired by Prof. Yaron Harel, who spoke for the department. These opening remarks were followed by Prof. Moshe Idel, Prof. Meir Bar-Asher, Prof. Avriel Bar-Levav and dr. Avraham Elkayam, each of whom presented a different aspect of Efraim Ya'akov's life and work.

May his memory be blessed and may he serve as an inspiration for us all. 

writen by D"r Yigal Levin.
Media
Last Updated Date : 24/10/2023