Prof. Shmuel Feiner has won the Zalman Shazar Award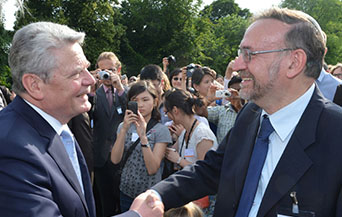 Prof. Shmuel Feiner of the Department of Jewish History, has won the Zalman Shazar Award for Research in Jewish History, for his book The Origins of Jewish Secularization in Eighteenth-Century Europe.
Prof. Feiner, a leading scholar of Jewish intellectual history, is a professor of Modern Jewish History at Bar Ilan University, and holds the Samuel Braun Chair for the History of the Jews in Prussia. He is also Chair of the Leo Baeck Institute in Jerusalem. His other books include Haskalah and History: The Emergence of a Modern Jewish Historical Consciousness and The Jewish Enlightenment (winner of the Koret Jewish Book Award).